@import url('https://fonts.googleapis.com/css?family=Nunito|Lora|Open+Sans+Condensed:300|Raleway:300'); body { /*background-color:#F2F2F2; */ } table { border:0px solid #FFF; } table a { text-decoration:underline; } .pm_btn { text-decoration:none; } .pm_navbar { background:rgb(0,0,153); background:-moz-linear-gradient(top, rgba(0, 0, 153, 1) 0%, rgba(0, 102, 153, 1) 100%); background:-webkit-gradient(linear, left top, left bottom, color-stop(0%, rgba(0, 0, 153, 1)), color-stop(100%, rgba(0, 102, 153, 1))); background:-webkit-linear-gradient(top, rgba(0, 0, 153, 1) 0%, rgba(0, 102, 153, 1) 100%); background:-o-linear-gradient(top, rgba(0, 0, 153, 1) 0%, rgba(0, 102, 153, 1) 100%); background:-ms-linear-gradient(top, rgba(0, 0, 153, 1) 0%, rgba(0, 102, 153, 1) 100%); background:linear-gradient(to bottom, rgba(0, 0, 153, 1) 0%, rgba(0, 102, 153, 1) 100%); filter:progid:DXImageTransform.Microsoft.gradient(startColorstr='#000099', endColorstr='#006699', GradientType=0); border:0px solid rgb(0,102,153); margin-bottom:0px; } .pm_navbarlink { width:150px; text-align:center; color:#FFFFFF!important; text-shadow:0px 0px 0px!important; } .pm_navbar a:hover { background-color:#000099!important; } .pm_dropdown { background:rgb(0,0,153); background:-moz-linear-gradient(top, rgba(0, 0, 153, 1) 0%, rgba(0, 102, 153, 1) 100%); background:-webkit-gradient(linear, left top, left bottom, color-stop(0%, rgba(0, 0, 153, 1)), color-stop(100%, rgba(0, 102, 153, 1))); background:-webkit-linear-gradient(top, rgba(0, 0, 153, 1) 0%, rgba(0, 102, 153, 1) 100%); background:-o-linear-gradient(top, rgba(0, 0, 153, 1) 0%, rgba(0, 102, 153, 1) 100%); background:-ms-linear-gradient(top, rgba(0, 0, 153, 1) 0%, rgba(0, 102, 153, 1) 100%); background:linear-gradient(to bottom, rgba(0, 0, 153, 1) 0%, rgba(0, 102, 153, 1) 100%); filter:progid:DXImageTransform.Microsoft.gradient(startColorstr='#000099', endColorstr='#006699', GradientType=0); } .dropdown-toggle:active, .open .dropdown-toggle { background-color:#000099!important; } .pm_droplink { color:#FFFFFF!important; text-shadow:0px 0px 0px!important; text-decoration:none; } .btn-primary { background:-moz-linear-gradient(top, #000099 0%, #2989d8 50%, #207cca 51%, #7db9e8 100%); background:-webkit-linear-gradient(top, #000099 0%, #2989d8 50%, #207cca 51%, #7db9e8 100%); background:linear-gradient(to bottom, #000099 0%, #2989d8 50%, #207cca 51%, #7db9e8 100%); filter:progid:DXImageTransform.Microsoft.gradient(startColorstr='#000099', endColorstr='#7db9e8', GradientType=0); */ background: rgb(0,0,153); /* Old browsers */ background: -moz-linear-gradient(top, rgba(0, 0, 153, 1) 0%, rgba(0, 102, 153, 1) 100%); /* FF3.6+ */ background: -webkit-gradient(linear, left top, left bottom, color-stop(0%, rgba(0, 0, 153, 1)), color-stop(100%, rgba(0, 102, 153, 1))); /* Chrome,Safari4+ */ background: -webkit-linear-gradient(top, rgba(0, 0, 153, 1) 0%, rgba(0, 102, 153, 1) 100%); /* Chrome10+,Safari5.1+ */ background: -o-linear-gradient(top, rgba(0, 0, 153, 1) 0%, rgba(0, 102, 153, 1) 100%); /* Opera 11.10+ */ background: -ms-linear-gradient(top, rgba(0, 0, 153, 1) 0%, rgba(0, 102, 153, 1) 100%); /* IE10+ */ background: linear-gradient(to bottom, rgba(0, 0, 153, 1) 0%, rgba(0, 102, 153, 1) 100%); /* W3C */ filter: progid:DXImageTransform.Microsoft.gradient( startColorstr='#000099', endColorstr='#006699', GradientType=0 ); /* IE6-9 */ text-decoration:none; } .btn-primary:hover { background:#000099; } .btn-default { text-decoration:none; background: #DBC700; border:0px solid #FF9200; } .pm_maincontent {/* background-color:#FFF; border:1px solid #CCC; */ padding:25px; margin:15px; } .pm_sidenav { border:1px solid #CCC; font-family:Verdana, Geneva, sans-serif; transition:all 0.2s ease-in-out 0s; -moz-box-sizing:border-box; padding:0px; margin:15px; margin-top:50px; background-color:#FFF; } .pm_sidenav a { text-decoration:none; line-height:12px; } .pm_side-header { background:rgb(0,0,153); background:-moz-linear-gradient(top, rgba(0, 0, 153, 1) 0%, rgba(0, 102, 153, 1) 100%); background:-webkit-gradient(linear, left top, left bottom, color-stop(0%, rgba(0, 0, 153, 1)), color-stop(100%, rgba(0, 102, 153, 1))); background:-webkit-linear-gradient(top, rgba(0, 0, 153, 1) 0%, rgba(0, 102, 153, 1) 100%); background:-o-linear-gradient(top, rgba(0, 0, 153, 1) 0%, rgba(0, 102, 153, 1) 100%); background:-ms-linear-gradient(top, rgba(0, 0, 153, 1) 0%, rgba(0, 102, 153, 1) 100%); background:linear-gradient(to bottom, rgba(0, 0, 153, 1) 0%, rgba(0, 102, 153, 1) 100%); filter:progid:DXImageTransform.Microsoft.gradient(startColorstr='#000099', endColorstr='#006699', GradientType=0); color:#FFFFFF; padding:5px; font-variant:small-caps; } p {/* font-size: 16px; line-height:25px;*/ font-family: 'Lora', serif; font-size: 17px; line-height:35px; color:#666; margin-bottom:20px; } p a { text-decoration:underline; word-wrap:break-word; overflow-wrap:break-word; } ul, td { font-family:Verdana, Geneva, sans-serif; color:#666; } th { font-family:Verdana, Geneva, sans-serif; } h1 { font-family: 'Raleway', sans-serif; color:#666; /*#0404FC */ margin-top:5px; margin-bottom:15px; font-size:40px; letter-spacing: -0.02em; -webkit-font-smoothing: antialiased; } h2 { margin-top: 35px; font-family: 'Open Sans Condensed', sans-serif; color:#0000C0; } h3 { font-family: 'Lora', sans-serif; color:#00007A; } .pm_comments { padding:25px; margin:15px; background-color:#FFF; } .time { font-size:x-small; color:#666; margin:0px; } .name { border:1px solid #CCC; padding:3px; margin-top:5px; margin-bottom:0px; background:#F2F2F2; } .badge { background:#009; } small { float:right; } .pm_news { margin-top:15px; padding-right:0px; } .pm_news a:hover { text-decoration:none; } .pm_footer { position:relative; */ /*height: 40px;*/ clear:both; padding:10px; /* end flush footer */ background-color: #009; color: #FFF; text-align:center; } .pm_footer a { color:#FFF; } .jumbotron { background-color:#FFF; margin-top:-20px; margin-bottom: 0px; } .jumbotron h1 { color:#0404FC; } .jumbotron img { vertical-align:bottom; border:0; } .fluid_white { background-color:#FFF; color:#000; } .fluid_white h1 { margin:25px; } .fluid_white h2 { color:#000099; } .fluid_gray { background-color:#F2F2F2; color:#000; } .fluid_gray h2 { color:#000099; } .fluid_blue { background-color:#003F70; color:#FFFFFF; } .fluid_blue h2 { color:#FF9200; } .fluid_lblue { background-color:#00508D; color:#FFFFFF; } .fluid_lblue h1 { color:#FFF; margin:25px; } .fluid_lblue h2 { color:#DBC700; } .fluid_lblue p { color:#FFF; } .fluid_yellow { background-color:#DBC700; color:#000; } .fluid_yellow h2 { color:#000099; } .fluid_purple { background-color:#400094; color:#FFF; } .fluid_purple h2 { color:#FFE800; } span.glyphicon-certificate { font-size: 200px; color:#00508D; vertical-align: middle; } .tick li { display: block; } .tick li:before { /*Using a Bootstrap glyphicon as the bullet point*/ content: "\e013"; font-family: 'Glyphicons Halflings'; font-size: 15px; float: left; margin-top: 0px; margin-left: -17px; color: #FFF; }
Trading Options for Profit
Limited risk, uncapped earnings and being paid when markets move sideways. These are just a few of the reasons trading options is so appealing to retail investors.
Options enable investors the opportunity to make bets on rising and falling markets without having to provide the full capital upfront to buy/sell shares....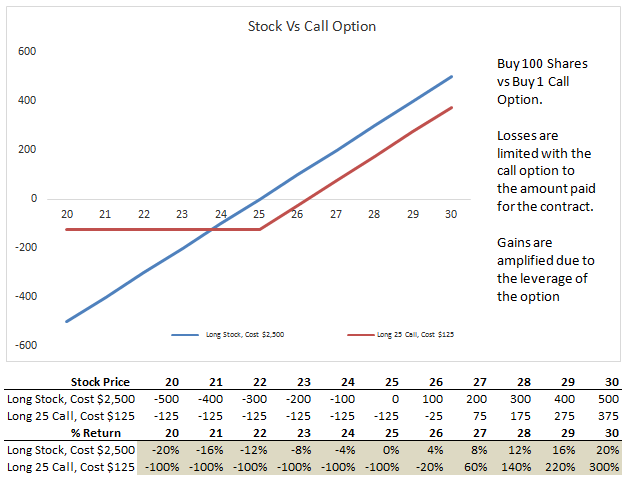 Education
Start here if you're new to options trading. You will learn what option contracts are, why you should trade them and understand the mechanics of what makes up option prices.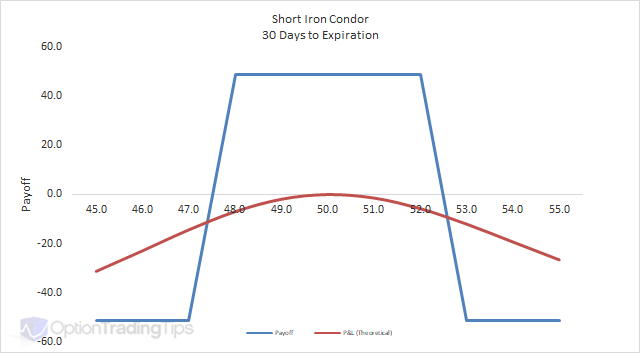 Strategies
Here is where you will learn how to combine calls and puts to construct specific price outcomes for stocks/futures.
Option strategies provide the flexibility to profit from rising, falling and also directionless markets.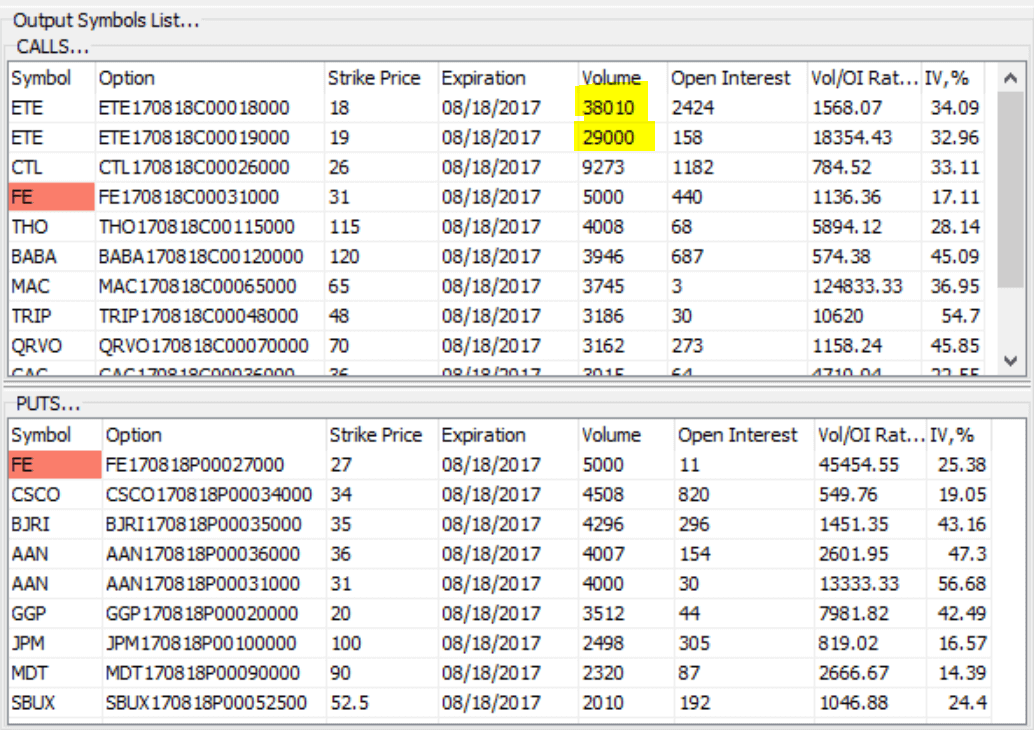 Option Scanner
Go ahead and jump straight to the Option Scanner. This software will show you volume spikes in contracts that often precede large price movements in stock prices. Many refer to these volume buys as being the result of inside information. You be the judge!
CEO Files for $20m Share Purchase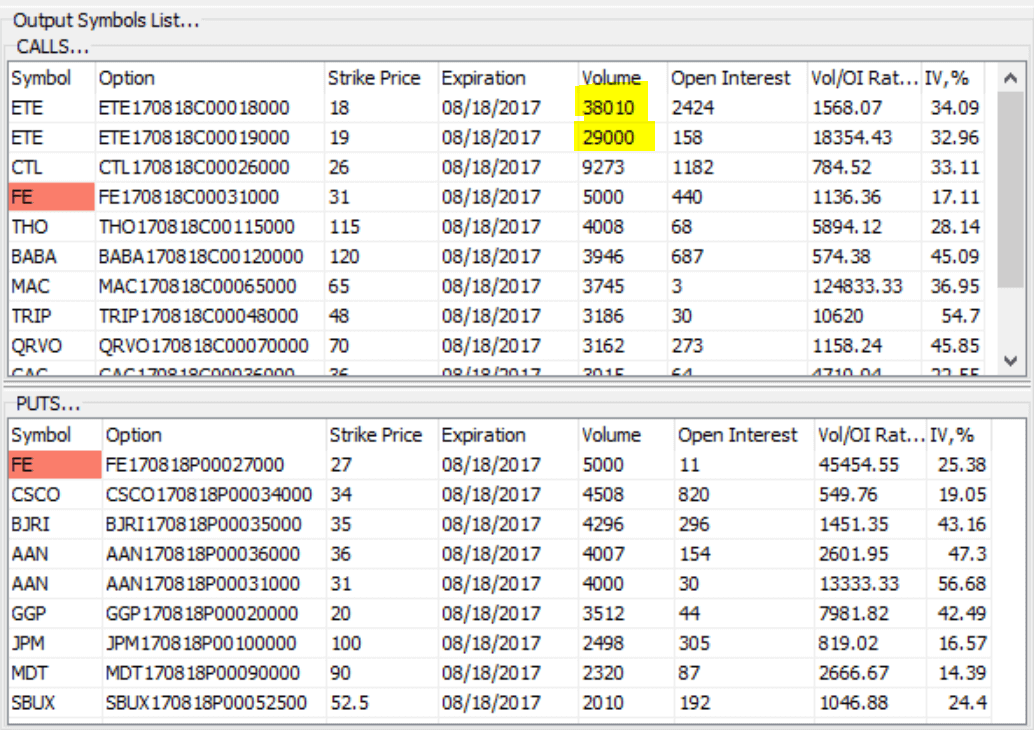 The CEO of Energy Transfer Partners (ETP), Warren Kelcy, has filed a SEC Insider Form 4 declaring his purchase of $20 million additional shares of the company. Kelcy bought 1 million shares on the 6th July for $20.33. FYI, I just discovered a great site for finding insider transactions called Open Insider.
Now, taking a look at the Option Scanner, a company called Energy Transfer Equity (ETE), which owns equity interests in ETP (above), looks to have seen a massive $18/$19 call spread trade during Thursday's trade. Approximatley 29,000 spreads went through over only 2,582 in open interest. This volume spike together with ETP's CEO share purchase is a strong bullish sign for both stocks.
I placed an order for the $18/$19 call spread @ 0.35, which was the midpoint from the closing prices.
The Most Important Option Greek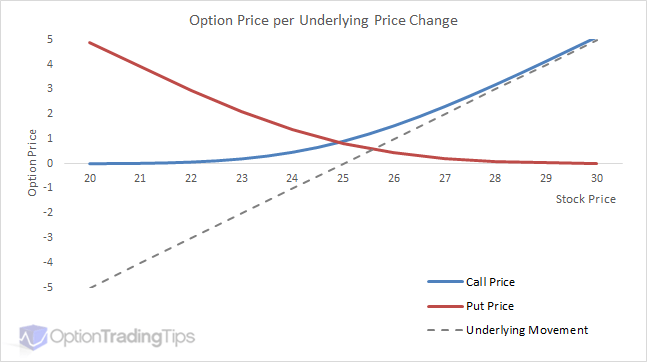 The Delta of an option does more than approximate the price move compared to the underlying; it also describes your directional bias, serves as a proxy position for the underlying instrument and estimates the probability that the option will expire in-the-money.
Delta isn't static though; it changes constantly with other pricing factors and it's important to know what they are.
Make Time Decay work for you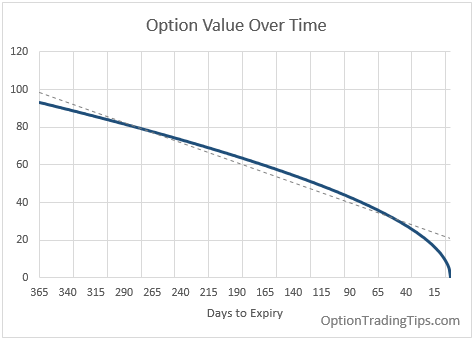 As options approach their expiration date, their value can erode quickly. If you're long out of the money options then this effect can be quite dramatic; you can lose money even when the market moves in the right direction.
HRB Move an Inside Job?
HRB Stock tanked on Wednesday the 27th after the company reported a disappointing tax season. Outlook remains bleak for the stock and their next report is due out in June.
However, it appears someone knew of the pending downward move in the stock.
Option scanning tools showed that the $23 put option had significant volume trade the day before the stock plummeted. 19k options traded through one strike, which saw the puts outnumber the calls traded by 5 to 1. The next day, HRB drops 13.56%.
The Puts rose 386%