Insider Trading at work at HRB?
Here is another great example that shows insider information taking a huge position before a large market move.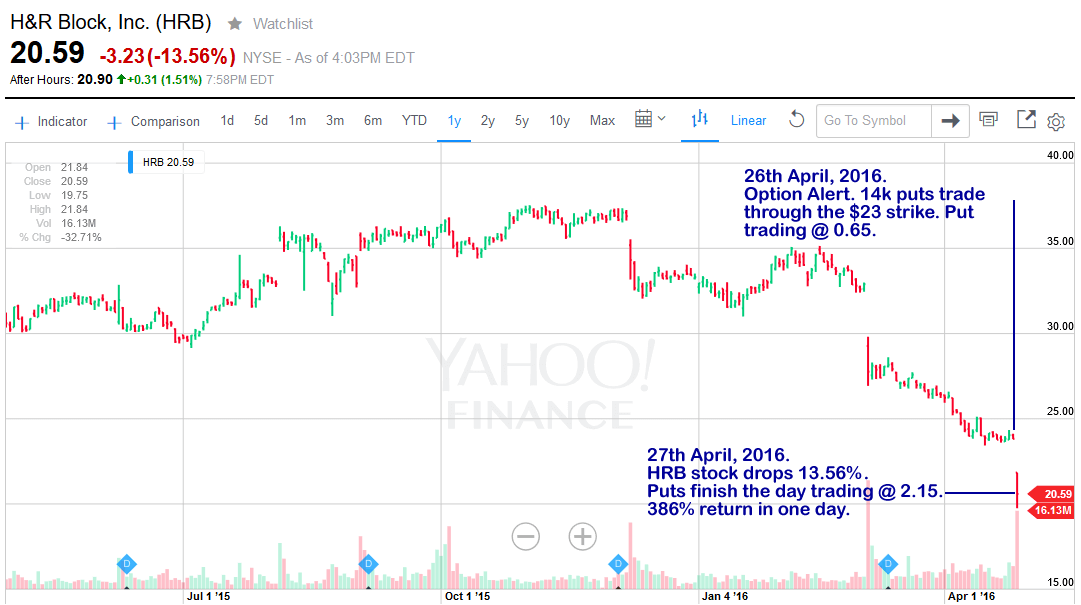 On Tuesday 26th April, HRB saw heavy volume trade through the $23 May Put options. 19,399 contracts traded on a single strike over 672 in OI. The number of puts traded was 5 times the amount of call options. The $23 strike ended the session trading at 0.65.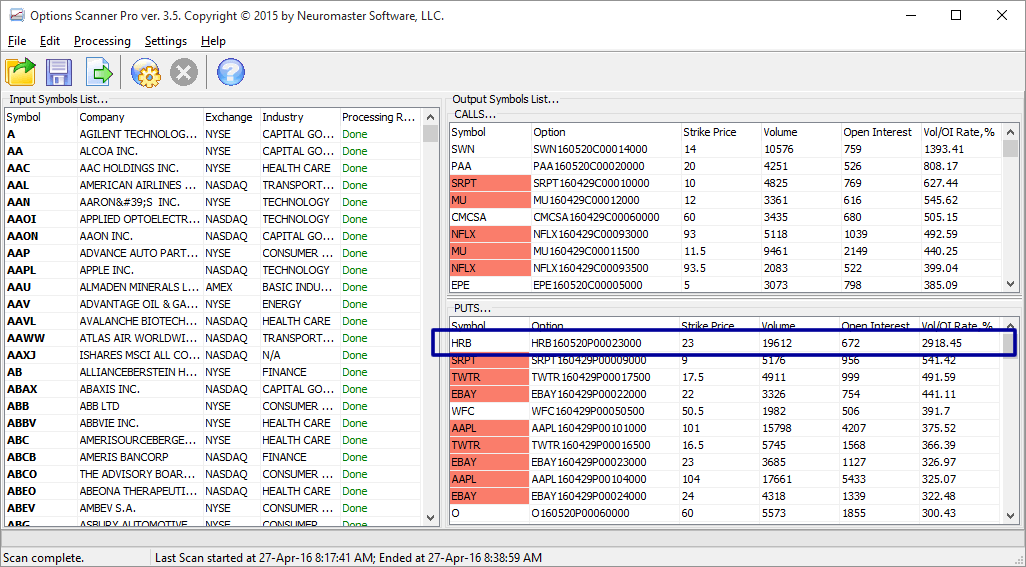 Next. In the evening of Tuesday 26th and also on Wednesday morning the 27th April, news articles begin making their way through the outlets that HRB's stock is expected to tumble on a disappointing U.S tax result earnings. The outlook for growth prior to their June earnings release is bleak.
This news saw HRB stock plummet in pre-market activity, dropping 8.3% by the time the market even opened.
By the end of the trading session on Wednesday HRB was trading at 20.59 (down 13.56% from the previous day).
And how about those put options? The puts jumped from 0.65 to 2.51. That's a 386% return!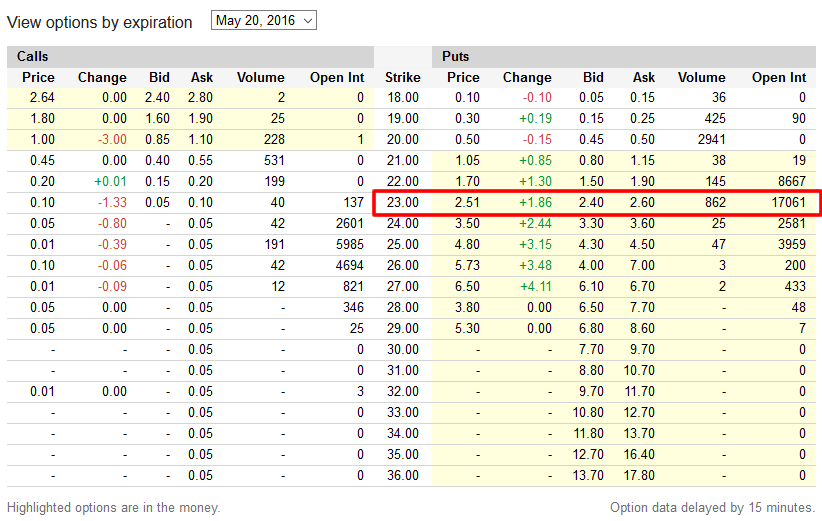 If it was only one trader or firm holding those 19,399 put options, then he/she would have an unrealized gain of 3.6 million! And if you were a retail trader? Risking only 1,000 on this trade would have netted you 1,860 in a single day!
I found this opportunity using the Option Scanner. By the time I ran the scan the market had already closed so I need to wait for Wednesday's open before trying to capture it. However, before market open the stock had already tanked so I didn't bother placing any orders.
But, you can watch live trades that I do take with the scanner and others under the Trading link.
Questions or comments? Feel free to leave below.