Put Options Spike Ahead of CEO Dismissal
The CEO of LendingClub $LC was stood down yesterday amid claims of misleading investors. This came two weeks after the Option Scanner showed LC on the put alert list.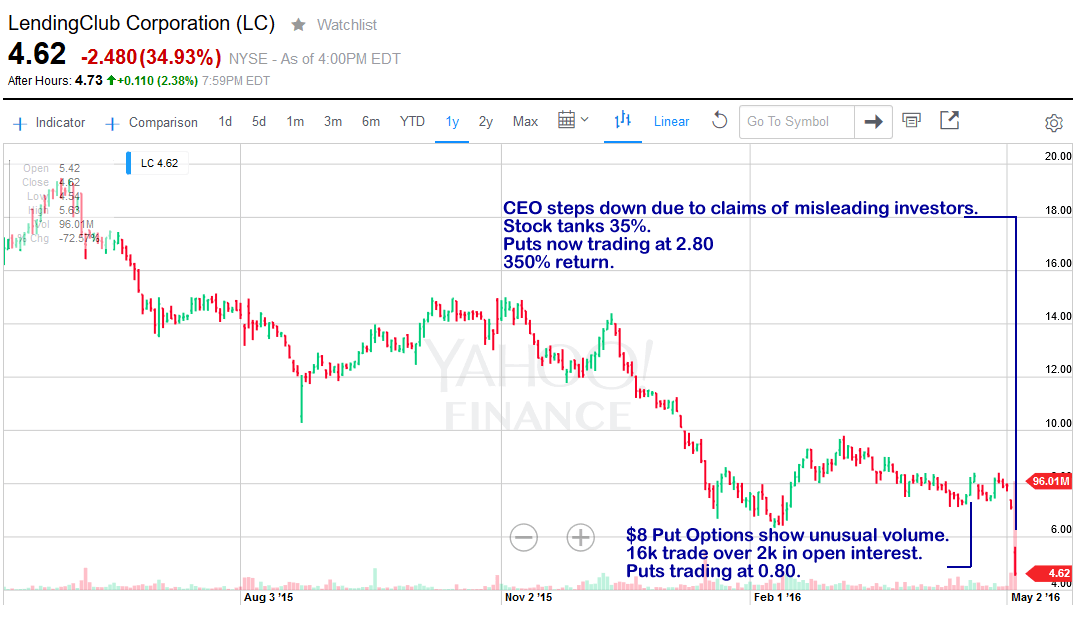 19th April: Put Option Alert
$LC popped up on the scanner showing the highest volume for the trading day of the 19th April. 16,437 contracts traded over 2,027 in open interest for the day.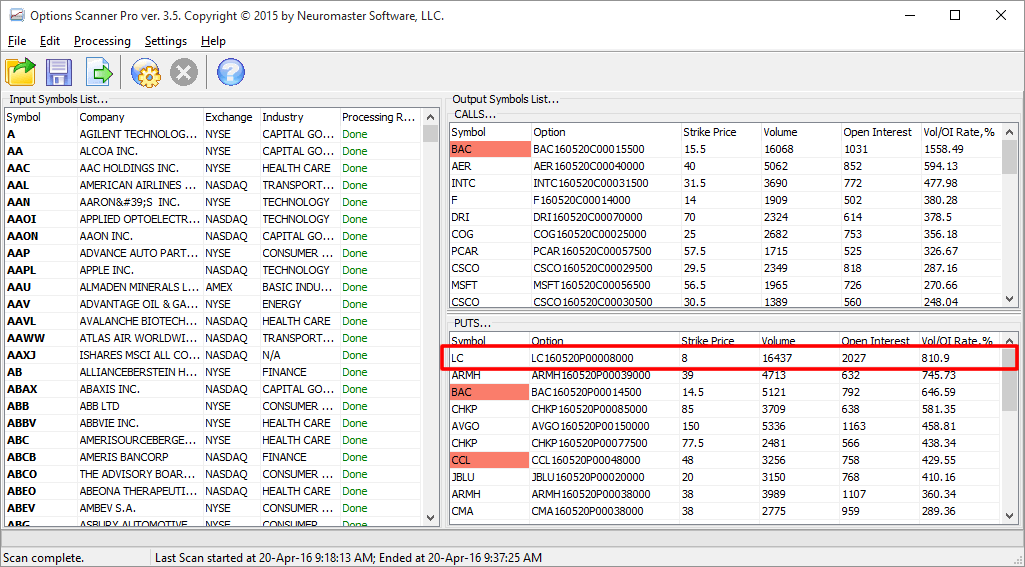 On this day the options were trading at 0.80 by the close of business.
9th May: CEO Steps Down
Yesterday, the CEO was either fired, stood down, or resigned on his own. Either way, the stock tanked 35% on the news that the company is reported to have violated securities law by misleading investors with their information.
...an internal review of sales of $22 million in near-prime loans to a single investor, in contravention of the investor's express instructions as to a noncredit and nonpricing element, in March and April 2016.
Khang & Khang LLP announces that it is investigating claims of potential misrepresentations by LendingClub Corporation
Now, those same options are now trading at 2.80. That's a 350% return in two weeks!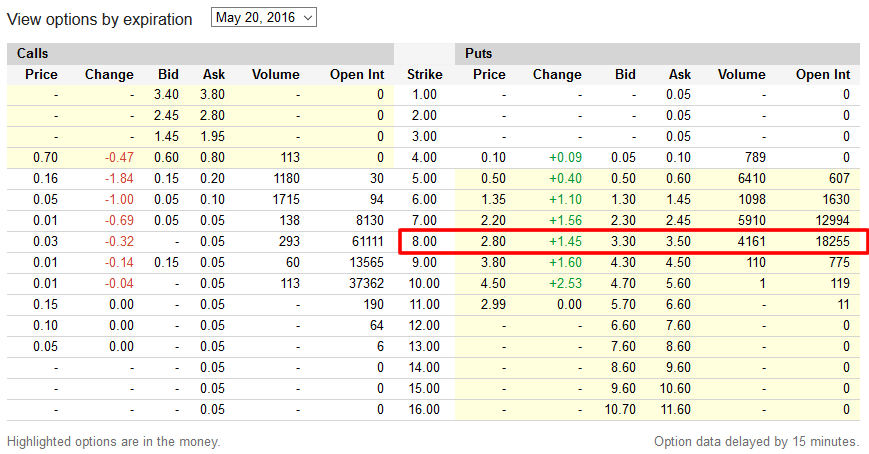 Buy the same tool I used to find this opportunity: Option Scanner Pro.