Put Ratio Vertical Spread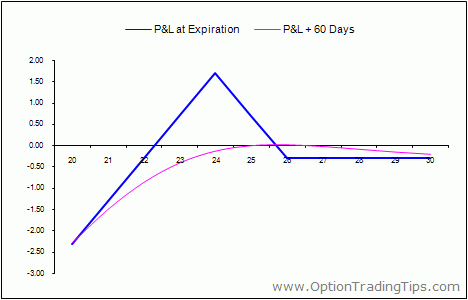 Components
Short two OTM put options and long one ITM put option.
Risk / Reward
Maximum Loss: Unlimited on the downside and limited to the net premium paid on the upside.
Maximum Gain: The difference between the two strike prices less the premium paid for the position.
Characteristics
When to use: When you are neutral on market direction and bearish on volatility.