Short Guts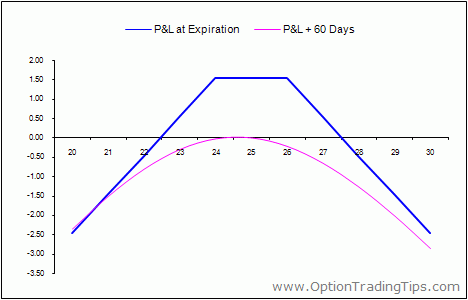 Components
Sell one call option and sell one put option at a higher strike price.
Risk / Reward
Maximum Loss: Unlimited as the market moves in either direction.
Maximum Gain: Limited to the net premium received for selling the options.
Characteristics
A short guts has the same profile as a Short Strangle except a guts strategy involves ITM options, whereas a strangle trades OTM options.