Short Straddle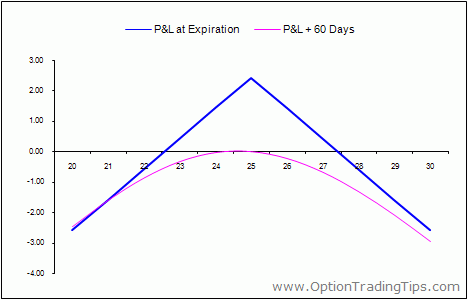 Components
Short one call option and short one put option at the same strike price.
Risk / Reward
Maximum Loss: Unlimited as the market moves in either direction.
Maximum Gain: Limited to the net premium received for selling the options.
Characteristics
When to use: When you are bearish on volatility and think market prices will remain stable.
Short straddles are a great way to take advantage of time decay and also if you think the market price will trade sideways over the life of the option.