Short Call Butterfly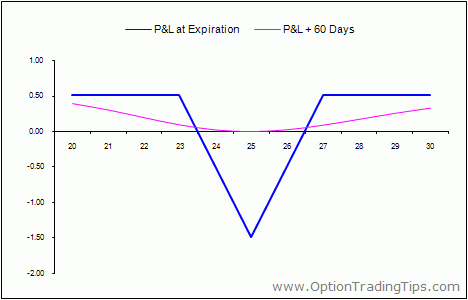 Components
Long two ATM call options, short one ITM call option and short one OTM call option.
Risk / Reward
Maximum Loss: Limited to the net difference between the ATM strike less the ITM strike less the premium received for the position.
Maximum Gain: Limited to the net premium received for the option spread.
Characteristics
When to use: When you are neutral on market direction and bullish on volatility. Neutral on market direction meaning that you want the market to move in either direction - i.e. bullish and bearish at the same time.
Short Call Butterfly's have a similar pay off to the Long Straddle in that the downside risk is limited. A Short Butterfly's risk is limited to the premium paid for the three options.