Short Call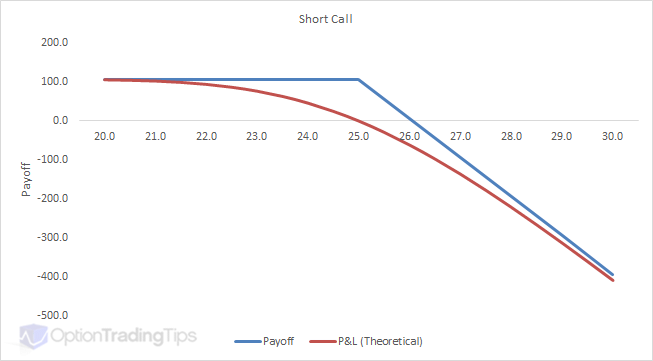 Components
A short call is simply the sale of one call option. Selling options is also known as "writing" an option.
Risk / Reward
Maximum Loss: Unlimited as the market rises.
Maximum Gain: Limited to the premium received for selling the option.
Characteristics
When to use: When you are bearish on market direction and also bearish on market volatility.
A short is also known as a Naked Call. Naked calls are considered very risky positions because your risk is unlimited.