Bought $16 Jan 30 Call Option on Ford (F)
9th January, 2015
Ford showed up on the Volume Spikes report for the 8th Jan. $16 calls traded 21k over 2k of open interest. Also, the September $17 straddle traded 40k times over 3k of open interest.
Checking the Earnings Calendar, F has an announcement out on January 29th - so the January volume spike might be a trader taking a significant bet on the outcome.
Other factors: Implied Volatility is rising slightly from 23% a month ago to 30% today. Historical volatility also rising from 19.6% a month ago to 27.9% today.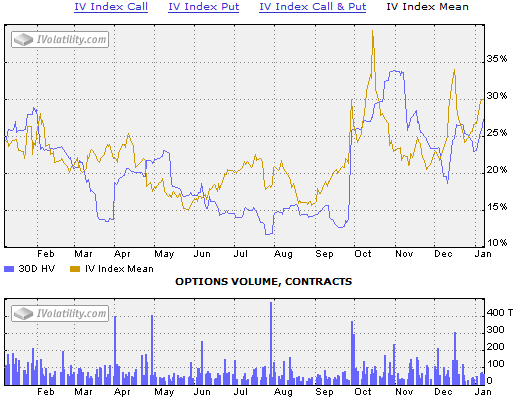 I placed an order for the $16 call @ 0.20. With the stock ending Thursday's session trading at $15.42, the stock needs to make a 5% gain over the next 21 days to breakeven.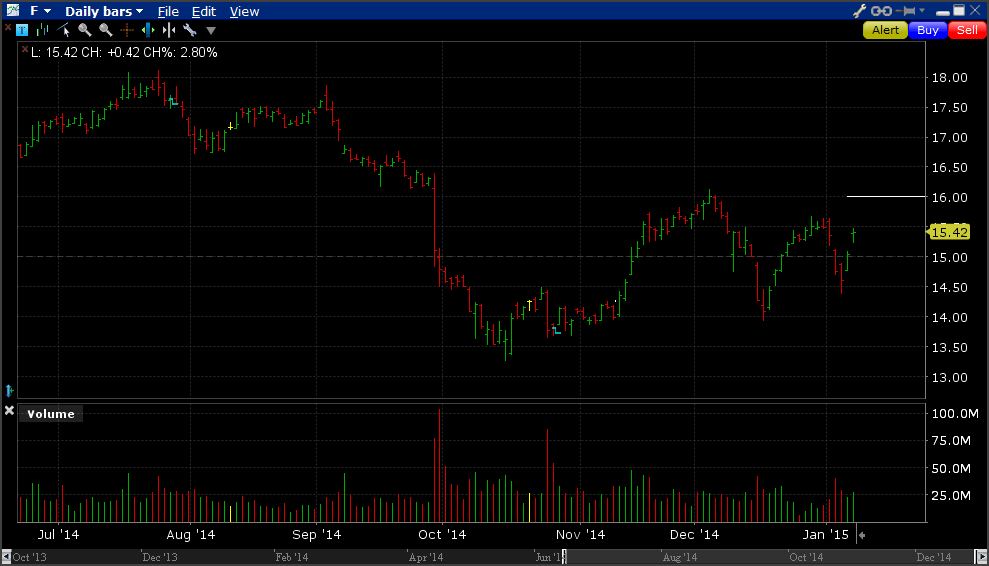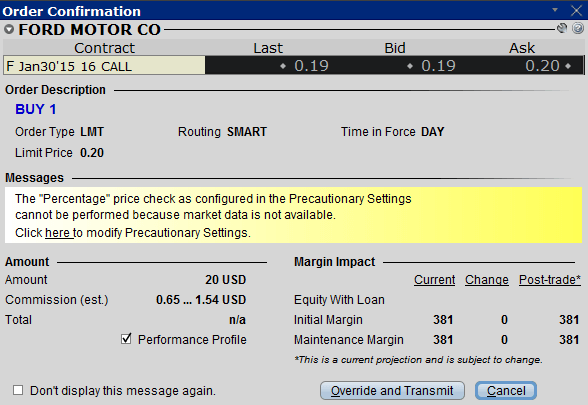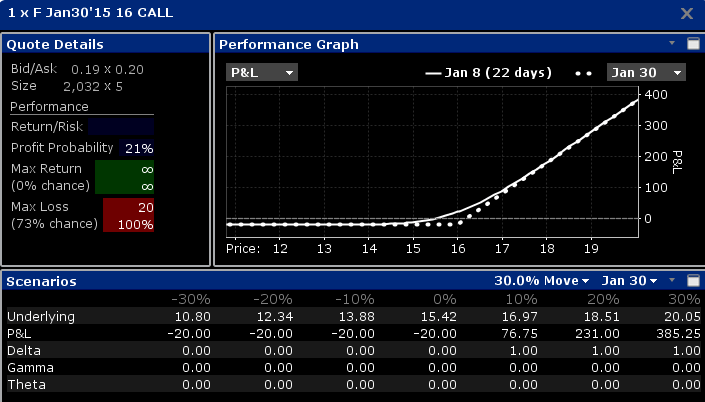 Update: Saturday, 10th January
My order to buy the $16 call was filled 0.20 - the openning price, but the stock dropped right after and ended the session down 1.36% to 15.21. The market dropped largely due to macro factors: continuing concern over crude oil prices, which have fallen below $50 a barrell.
The call options closed 0.12 @ 0.14, so my position is already down $7. Not a good start!
Update: Position Closed 30th Jan
A weak earnings result didn't push F up to the levels needed for this trade to be a winner so I lose the entire premium of $20 per contract.