Short Call Spread (TGT)
Closed. Total Loss: -$66.60 Length: 3 Days.
Start: February 23rd
Target (TGT) are releasing earnings tomorrow morning before market open.
The stock has been in a downtrend for the past 9 months and volatility is relatively high for the Feb 26 expiration; trading at 54%.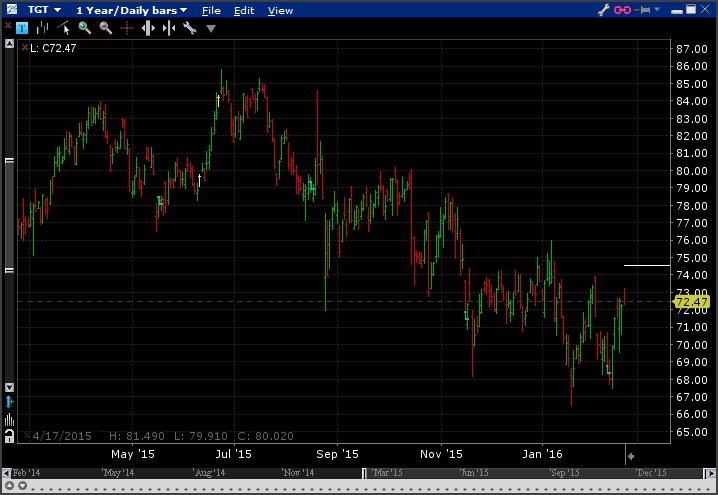 I expect the trend to continue and with implied volatility being high I will enter a trade that attempts a play on both; a short call spread. I am betting that volatility will decrease as well as the market price to decline.
I sold the $74/$74.50 call spread for $18 credit per contract, and again, a massive 2 lots!
Here is the payoff profile: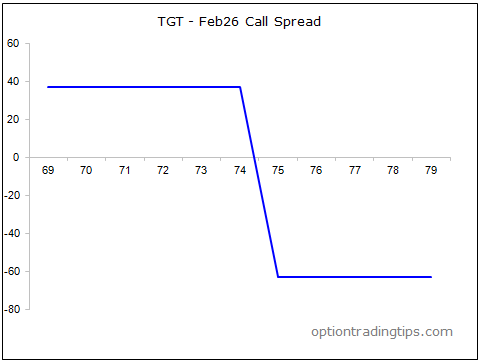 Here are the option closing prices for Monday's session that I based the order price from and my order confirmation screen: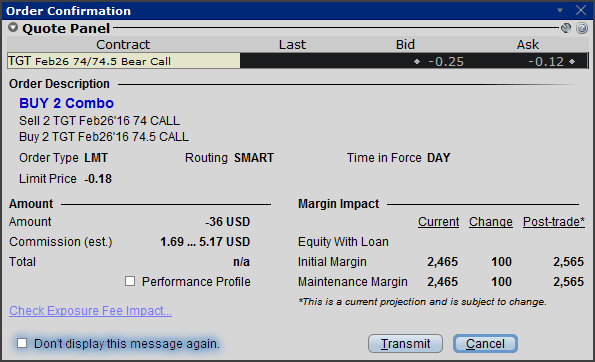 Updates to follow...
Update February 26th
TGT released strong earnings and the stock shot up well and never made it back below the upper break even point: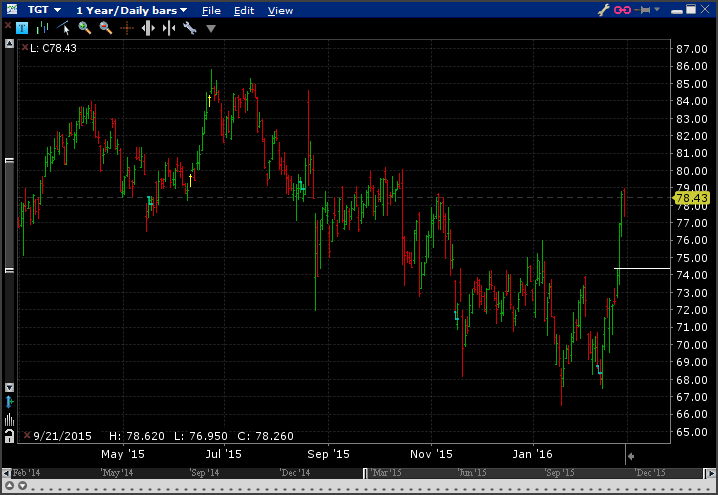 The trade was a loss, losing $66.60. Here are the closing values of the trades:
| | | | | |
| --- | --- | --- | --- | --- |
| TGT Short Call Spread | | | | |
| TGT Feb26 $74.50 Call | 2 | 0.886 | 3.93 | 608.8 |
| TGT Feb26 $74.00 Call | -2 | 1.053 | 4.43 | -675.4 |
| Total | | -0.334 | -1 | -66.6 |