Short Iron Condor (FSLR)
Closed. Total Loss: -$26.20 Length: 3 Days.
Start: February 23rd
First Solar are releasing earnings after market close today. Recent price action over the past two months has been choppy and heading into a range bound pattern.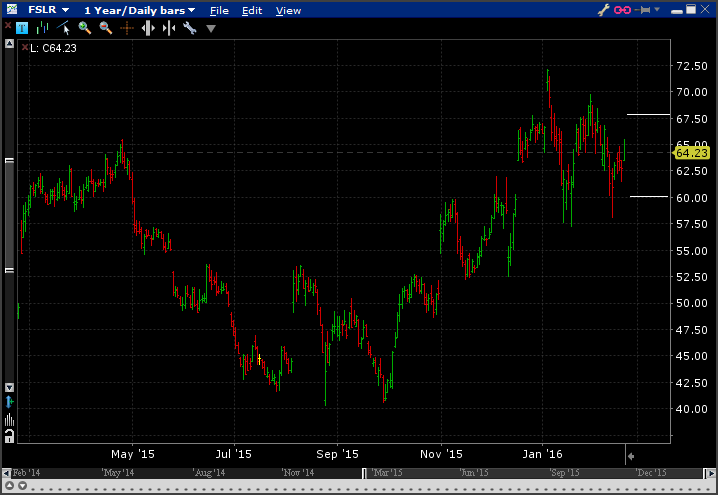 Implied volatility for this week's expiry (Feb 26) is very high at 107%.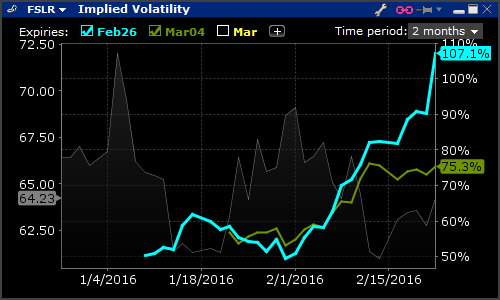 My bet is that the stock, even after earnings are released, will remain fairly range bound and I have executed a short Iron Condor using the $67.50/$68 call options and $60.50/$60 put options.
This is a credit spread done at $28 per contract and I did it for a huge 2 lots!
Max profit if the stock stays inside $67.855 and $60.145 will be $57 and max loss if outside this range will be $43.
Here is the payoff profile graph: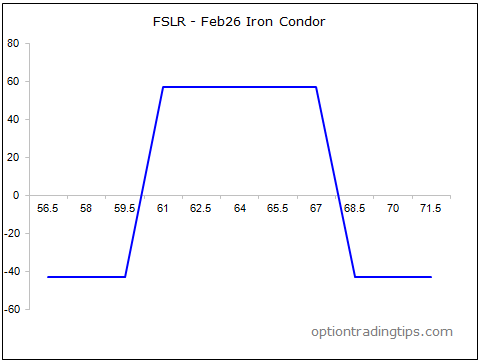 Here are the order details and options screen: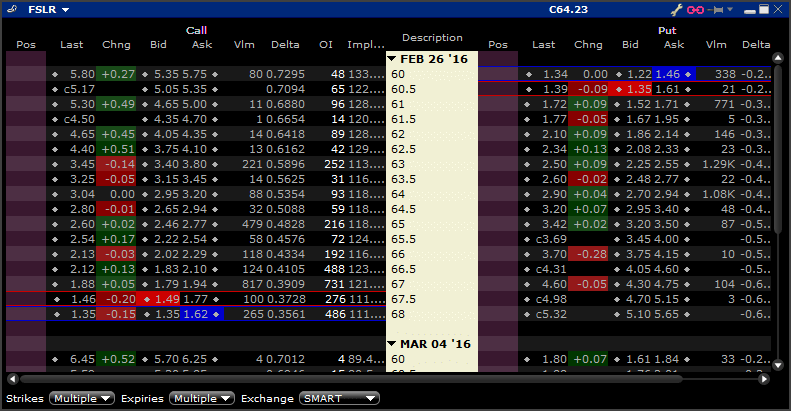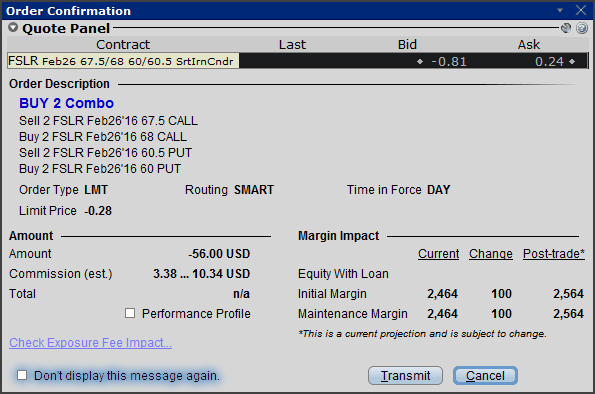 Update 24th February
Even though my order was for 2 lots I was only filled for 1, so my max loss can now only be $26 and max profit of $24.
Update 26th February
Check out the rally after FSLR reported stronger than expected earnings: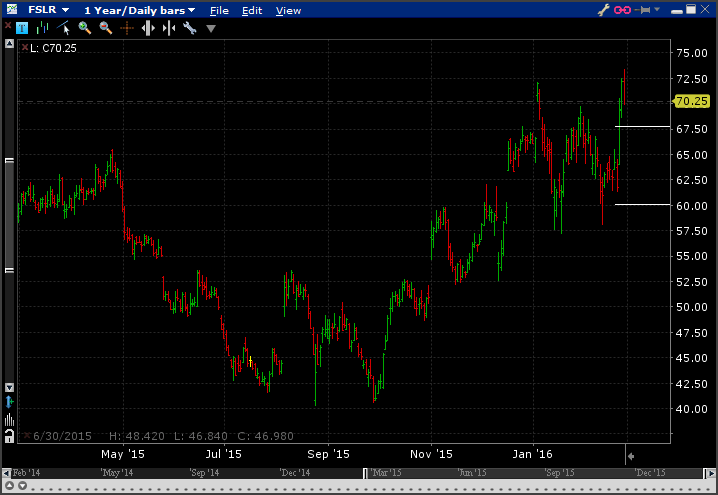 The above chart was taken after Friday's close, which was well above our upper break levels. This means I've reached the max loss on the trade of $26.20.
Here are the closing values:
| Symbol | Position | Price | Close | P&L |
| --- | --- | --- | --- | --- |
| FSLR Iron Condor | | | | |
| FSLR Feb26 $67.50 Call | -1 | 1.01 | 2.75 | -174 |
| FSLR Feb26 $68.00 Call | 1 | 0.921 | 2.25 | 132.9 |
| FSLR Feb26 $60.00 Put | 1 | 1.861 | 0 | -186.1 |
| FSLR Feb26 $60.50 Put | -1 | 2.01 | 0 | 201 |
| Total | | -0.238 | -0.5 | -26.2 |